Hear Me and Rejoice
You ever woke up in the morning and checked your fantasy league and noticed someone picked up a 3rd string wide receiver from the 49ers at 3:47am? That was me, and you're damn right he caught 4 passes for 84 yds and a touchdown that same week because I am the Waiver Wire Gawd. I've been referred to as the Elon Musk of fantasy football at times. It started as an insult but I'd be lying to you if I told you it wasn't fitting. I've been finessing in these fantasy streets for close to 15 years now and it's time I share my secrets with the world. I want to leave a legacy as the greatest fantasy football player to ever set a lineup. If you want to win your league this year and talk extra spicy to your opponents then listen up B, I got the sauce. Just follow these commandments and rankings and I will lead you to the promised land.
Commandment #1: Draft as close to the week 1 as possible.
If you're reading this right now thinking, "Damn, the season just around the corner and I've already drafted. This article is too late.", then you're doing this all wrong. There is no reason for you to have already drafted outside of mock drafts for practice. Ideally you want to draft as close to the beginning of the season as possible and the reasoning is very simple. Injuries. From Michael Vick to Jordy Nelson, history has shown us that multiple big name players will have their year ended before the regular season begins. You don't want to be the guy who got too excited, drafted at the beginning of August, and watches his RB1 tear his ACL two weeks later in a preseason game. Draft in the week leading up to the season and you will have all the injury information you need to make safer picks.
Commandment #2: Running Back Running Back Running Back, OOH
Barring something drastic happening in your draft your first three picks should all be running backs. Yes, I'm even talking about PPR leagues (Which is the only respectable way to play fantasy. Miss me with that two QB malarkey). People get mistaken and believe they should value receivers over backs in PPR leagues because they get an extra point per reception but that's EXACTLY why you should be placing a premium on running backs. Do the math, most teams have maybe one, and in a few cases two, consistently fantasy relevant running backs. These are your three down backs. There's not many of them in the league. The fact that receivers get extra points means that nearly every team has at least 2, sometimes 3, guys you can count on to produce fantasy points. There are more fantasy relevant receivers than can even be drafted so it's entirely too easy to find a reliable WR in later rounds or even on the waiver wire after the draft. The good running backs are going to go fast so if you get three of the top ones while everyone else is going for the Antonio Brown's and Julio Jones' of the world, your going to leave the draft with a much bigger advantage at that position than Antonio Brown would have on a late round starting receiver.
The second reason to lean running back heavy is again, injuries. Running backs get injured at a higher rate than receivers and the last thing you want is to go RB, WR, WR, RB, and then end up losing your top running back to injury. Now you're most likely starting two mid teir running backs because you didn't have insurance. Trust me, grab yourself three running backs early and then you can pick two or three straight receivers after that. You'll come out the draft just fine.
Commandment #3: Don't be afraid to reach
Reaching in a fantasy draft is truly an art form. It takes one recognizing how the draft is progressing and having full confidence in how a player will perform the upcoming year. Don't go reaching unless you're 100 % sure your making the right move. And don't reach multiple times. Just pick one player going into your draft that you can live with reaching for and do what you can to get him. This can result in a disaster if you're wrong but when it pays off it's like pulling off from the drive-thru with extra food you ain't order.
For reaching to work you actually have to pay attention to how a player finished the year before. A few years ago Russel Wilson finished the year with scoring a massive amount of points in three or four games. The Seattle offense was still known for Marshawn Lynch but I saw that if Russel put those number up consistently the following year he would easily be a top 5 fantasy quarterback. He was going as late as the 8th-9th round that year but I drafted him in the third round and ran away with the league.
You also have to recognize when it's time to pounce and for that you have to know who you're playing with. This is made easier when you play in the same league for multiple years. For instance, this year the player I plan on reaching on is Deshaun Watson. I'm extremely high on him as you can see I have him ranked as the best quarterback. The league I'm in has guys that are willing to draft quarterbacks in the first two rounds so I know if I want him I'm going to have to pull the trigger a lot earlier than anticipated. I most likely won't get him because I refuse to break my running back rule in the first two picks no matter what but, like I said, if something drastic happens like Aaron Rodgers being drafted in the first round, I'll be willing to use my third pick on Deshaun and take another running back in the fourth round.
Commandment #4: Volume and Opportunity
Volume and Opportunity is the name of the game in fantasy. When I draft I don't care about star power, championships, wins, none of that. I just want to know how often the team is going to put the ball in their hands and will they have the opportunity to do something with it. For example, the sheer volume of targets and catches that Jarvis Landry has received over the years has made him a top 10 fantasy receiver even if he isn't truly a top 10 receiver. Now that he's in a different offense we have to temper our expectations as we don't know if he'll receive the same opportunities. On the flip side Demaryius Thomas is a tremendous talent who has played with some pretty bad quarterbacks recently. Even though I would love to have Demaryius on my favorite team I would never pick him over Jarvis when he's not getting the anywhere near the same amount volume. Whenever you're stuck deciding between two players, try to decipher who will get more touches and therefore have more opportunities to put up points. In fantasy, especially PPR, volume and opportunity are king and queen.
Commandment #5: Wait to draft a quarterback
This ties back into the volume argument. These days every quarterback, besides Blake Bortles and Marcus Mariota, are throwing the rock 30-40 times a game. You don't necessarily need to reach for a Drew Brees or Cam Newton because you could get comparable volume from a quarterback in round 9 or later. This is a passing league so nearly every quarterback is fantasy relevant to the point where you could get away with streaming quarterbacks all year if you wanted. I can't say this enough but the only players you need to be prioritizing early are running backs.
Commandment #6: Don't Pick a Kicker or Defense Until the Last Two Rounds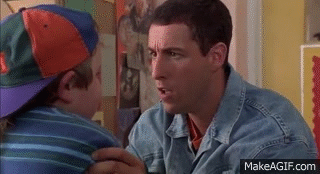 When going for a kicker you want to pick one on an offense that's good but not too good. You want them to be able to get into scoring range but not score. Fast paced offenses prop up kickers as well so teams like the Patriots always have a high scoring kicker just because, again, more possessions mean more kicking opportunities. I'm someone who prefers to stream defenses. What this means is that every week I'm scanning the waiver wire to see who has the best matchups and playing them. Defenses are extremely easy to stream. Find whoever are the 3 or four worst offenses or quarterbacks and just use the defense that's playing one of them every week. So this year just switch your defense to whoever is playing the Bills in a given week. That defense will usually put up nice numbers and that strategy saves you from getting stuck playing one defense for stretches of games against multiple good offenses. Before you pick a single kicker or defense every other spot in your lineup and bench better be filled.
Commandment #7: Bye Weeks Schmye Weeks
A lot of people will tell you that bye weeks are very important. If you ask me, I don't think they're that crucial to your draft strategy at all. They're something to pay attention to week to week sure, but never am I passing up on a player I want in the draft because he has the same bye week as someone else on my roster. I've found that having multiple starters with the same bye week is actually an advantage. Lets say you just so happen to end up with four starters with bye weeks in week 9. While everyone else has to replace a starter anywhere between 6 and 9 times a season you would only need replacements in 4 weeks that season. Sure you will need more replacements in week 9 when you are super depleted but at the end of the year you will have had 2 to 5 more games at full strength than any other player in your league. Even if you can't find replacements and you lose that week so what? It's one week, every other week your team will be stronger than most. This isn't college football it's ok to drop a few games, which leads into my last rule..
Commandment #8: Losers Can Be Winners
Don't forget that the fantasy football playoffs take place in weeks 14, 15, 16 in most leagues. It just so happens that these can be extremely difficult weeks to manage your team. This is because team's tend to lighten the load of their stars as the NFL playoffs approach. I've seen countless players, including myself, lose fantasy playoff matchups because a star player sat out. That running back that's been carrying his and your team to an amazing record won't get so many carries n week 16 when you're playing for your championship. Just last year I was in a playoff game and my opponent, who was undefeated at the time, had Antonio Brown. You may remember Brown tweaked his calf muscle that week and left the game early. He probably could have continued playing as he didn't miss any time once the playoffs came but there was no way they were going to risk further injury that close to the playoffs. I won that game solely because Antonio Brown didn't return to that game. I'm not suggesting you pass up on players from really good teams in the draft, but when building your bench, you may want to place more value on players from fringe playoff teams. When the fantasy football playoffs come around these players will have more to play for and you'll be worrying less about who's sitting out or getting a lesser workload in the waning weeks of the season.
So here's how your draft should go:
Round 1: RB
Round 2:RB
Round 3: RB
Round 4: WR
Round 5: WR
Round 6: WR/earliest round to consider drafting a quarterback or tight end
Round 7: RB/WR/TE/QB
After you have 3 receivers, 3 runners, and a quarterback, you want to continue picking strictly running backs and receivers until every spot on your bench is full. If there is a high ceiling tight end like Evan Engram, Delanie Walker, or Trey Burton I'm not mad at picking them after round 5 but don't waste a spot on your bench on a second tight end. This will give an abundance of high quality options to consider during the season when playing matchups or looking for replacements. No you don't need two quarterbacks and for the love of god don't you dare draft a kicker or defense before your last two picks. I have my rankings for quarterbacks, running backs, wide receivers, and tight ends below. I didn't rank kickers or defenses because matchups are a better barometer than rankings at those two positions.
Quarterback Rankings
Deshaun Watson
Tom Brady
Aaron Rodgers
Russel Wilson
Cam Newton
Drew Brees
Carson Wentz
Matthew Stafford
Jimmy Garoppolo
Phillip Rivers
Mitch Trubisky
Nick Foles – if starting
Kirk Cousins
Ben Roethlisberger
Patrick Mahomes Jr
Andrew Luck – if healthy
Jared Goff
Matt Ryan
Derek Carr
Tyrod Taylor
Lamar Jackson
Teddy Bridgewater
Baker Mayfield – if starting
Jameis Winston
Blake Bortles
Josh Rosen
Sam Darnold – if starting
Alex Smith
Case Keenum
Eli Manning
Marcus Mariota
Ryan Tennehill
Dak Prescott
Andy Dalton – Do you really want to be dependent on Andy Dalton?
Running Back Rankings
Todd Gurley ll
Ezekial Elliot
David Johnson
Alvin Kamara
Le'Veon Bell
Leonard Fournette
Devonte Freeman
Dalvin Cook
Lesean McCoy
Jordan Howard
Saquon Barkley
Kareem Hunt
Melvin Gordon
Christian McCaffrey
Derrick Henry
Joe Mixon
Kenyan Drake
Jay Ajayi
Kerryon Johnson
Jerick McKinnon
Marshawn Lynch
Mark Ingram
Alex Collins
Jamaal Williams
Ronald Jones Jr.
Marlon Mack
Royce Freeman
Lamar Miller
Rashaad Penny
Tevin Coleman
Dion Lewis
Carlos Hyde
Chris Thompson
James White
Duke Johnson Jr
Sony Michel
Isaiah Crowell
Corey Clement
D'Onta Foreman
Tarik Cohen
Theo Riddick
LeGarrette Blount
Doug Martin
Kenneth Dixon
Rex Burkhead
Devonte Booker
Matt Breida
Chris Carson
Aaron Jones
Nick Chubb
Jordan Wilkins
Wide Receiver Rankings
Antonio Brown
Odell Beckham Jr
Michael Thomas
DeAndre Hopkins
Julio Jones
Davante Adams
Keenen Allen
Mike Evans
Adam Thielen
Stefon Diggs
Tyreek Hill
Allen Robinson
AJ Green
Doug Baldwin
JuJu Smith-Shuster
Demaryius Thomas
Will Fuller V
Larry Fitzgerald
Golden Tate
Josh Gordon
Jarvis Landry
Alshon Jeffrey
Amari Cooper
TY Hilton – undraftable, draft him if and when you want but dont blame me
Corey Davis
Emmanuel Sanders
Julian Edelman
Brandin Cooks
Marvin Jones Jr
DeVante Parker
Pierre Garcon
Cameron Meredith
Devin Funchess
Allen Hurns
Mike Williams
Michael Crabtree
Randall Cobb
Robert Woods
Robby Anderson
Cooper Kupp
Jordy Nelson
Sammy Watkins
DeSean Jackson
Marquise Goodwin
Marqise Lee
Martavius Bryant
Calvin Ridley
Sterling Shepard
Mohamed Sanu
Chris Hogan
Jamison Crowder
Michael Gallup
Josh Doctson
Sterling Shephard
Rishard Matthews
Nelson Agholor
Courtland Sutton
Kenny Golladay
Tyrell Williams
Paul Richardson
Kenny Stills
DJ Moore
Anthony Miller
Christian Kirk
Dede Westbrook
Tyler Lockett
Kelvin Benjamin
Ryan Grant
John Brown
Taywan Talor
Jordan Matthews
Dante Pettis
Ted Ginn Jr
Albert Wilson
Tight End Rankings
Rob Gronkowski
Travis Kelce
Zach Ertz
Evan Ingram
Delanie Walker
Jack Doyle
Jimmiy Graham
Kyle Rudolph
Greg Olsen
Trey Burton
David Njoku
Tyler Eifert
Austin Sefarian-Jenkins
George Kittle
Cameron Brate
OJ Howard
Benjamin Watson
Jordan Reed
Ricky Seals-Jones
Charles Clay
Vance McDonald
Jake Butt
Eric Ebron- undraftable until he shows he has hands attached to his arms